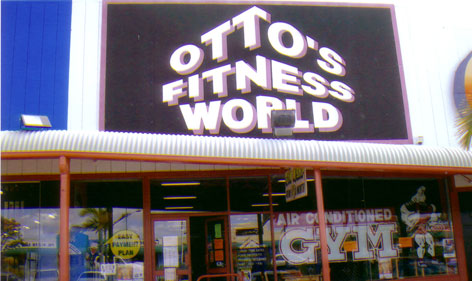 24A Boat Harbour Drive Pialba . OLD 4655 Australia

Phone:
07 4124-2166
Email: ottosfitnessworld1@bigpond.com
Cardio Equipment

We have a variety of cardio equipment - Included in our gym are state of the art treadmills, bikes, cross-trainers and steppers. They are all easy to use and will show you how hard you are working, how fast you are going, and how many calories burned.

Cardio will get your heart beating faster, increase your fitness, burn fat, and help you on your way to a healthier you!

All members will have someone assist them and show them everything they need to know when using this equipment.




Our Personal Trainer's pride themselves on achieving great results for all our members. Whether you're trying to lose weight for a special occasion, after some much needed motivation or just want some variety in your regular program. Ottos Fitness World will tailor a specific program to ensure you reach your goal.


Casual visitors are most welcome, so if you are visiting, please come and see our friendly faces and say good day to Daniel Reid my good friend and owner.